Commercializing Ideas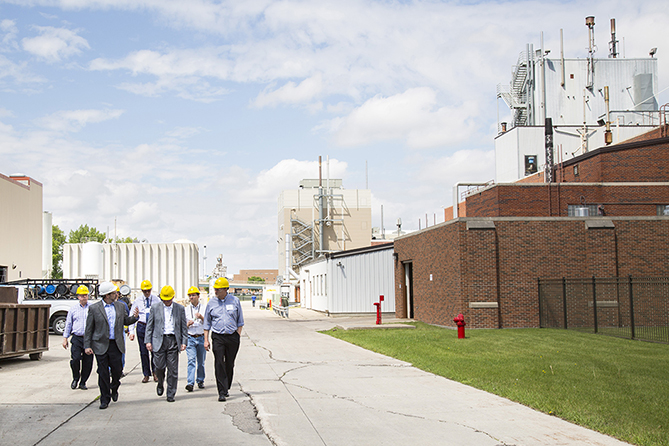 Why work with us?
Experience has shown that it is most effective to work individually with a company to identify specific areas of interest, and then bring specific inventions and innovations to the attention of the company.
With many new inventions and constantly developing technologies, the EERC Foundation portfolio is always changing. We encourage companies to keep in touch on a regular basis and also to contact us when a particular technology need arises.
Helping the EERC and you by:
Covering expenses
Simplifying negotiations
Housing and commercializing intellectual property
Taking on risk that is difficult to do through the University of North Dakota
Intellectual Property
The successful commercialization of energy and environmental technologies requires, first and foremost, talented and passionate people, capital, effective partnerships, market knowledge, practical experience, state-of-the-art technical facilities, strong organizational support, and a tolerance for risk.
The EERC Foundation, in direct cooperation with the EERC, has all of these key components to convert intellectual property into commercial reality. The EERC Foundation's intellectual property is the impetus for commercial partners to excel in the competitive market.
A new agreement with the University of North Dakota allows for the automatic transfer of IP that was created under a Foundation project. This allows us to more rapidly protect IP and to enter into commercial relationships at earlier points within an opportunity.
Structure
When a client brings an idea to us, the Foundation subcontracts the work to the EERC where we then work with the client to bring their idea to life. From there, the Foundation handles all of the IP, licensing, and commercializing.