Develop. Refine. Demonstrate.
Partnership Opportunities
Working in partnership with clients to develop, refine, demonstrate, and commercialize marketable products that provide practical solutions to real-world challenges.
We have worked with more than 1300 clients in 53 countries worldwide. Our business partners range from Fortune 500 to small start-ups.
Our business partners range in size from large multinational corporations to regional utilities to small local businesses. Our government partners include not only federal agencies such as the U.S. Department of Energy, the U.S. Environmental Protection Agency, the U.S. Department of Defense, and the U.S. Department of Agriculture, but also state and local government entities.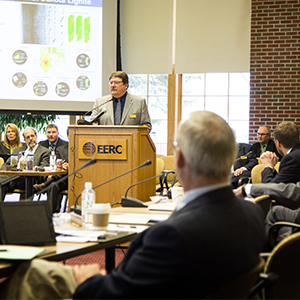 Competitive Project Funding
We respond to requests for proposals from government and industry, competing for funding with other government and private research entities. We conduct many joint venture and consortium research projects that enable a combination of government and industry funding.
Industrial Partnerships
Assisting business in getting its technologies on-site, in place, and operational
With access to a variety of field sites, extensive analytical and testing facilities, a broad range of technical expertise, and a growing list of industrial partners, we offer significant advantages to businesses seeking to deploy and commercialize innovative technologies.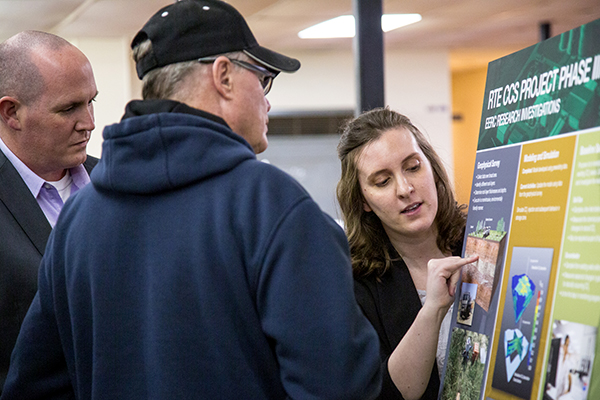 Commercialize Innovative Technologies
Minimizing technology commercialization barriers through customized programs.
Customized programs of focused technical support, partnership brokering, systems analysis, and field demonstration. Clients gain from our broad range of technical expertise, testing and demonstration facilities, growing family of government and commercial partnerships, and access to real-world demonstration sites.
Consortium-Sponsored Research
A proven approach to addressing similar needs of multiple clients.
Through this program, research and financial risks are spread over a larger base, enabling members to obtain a greater product than would have been possible with the same amount of funding invested individually.
Confidentiality Agreements
Facilitating confidentiality agreements is a cornerstone of our commercialization activities.
Confidentiality for industrial clients seeking to maintain their competitive edge is provided through North Dakota law, which allows for practical confidentiality agreements between the EERC and its partners.
Memoranda of Understanding
We have executed several short-term, renewable memoranda of understanding with private sector companies. These memoranda are "agreements" to pursue specific technology applications or other opportunities and serve as the basis for subsequent formal contractual relationships.

For More Information, or to Become a Partner