Hydrogen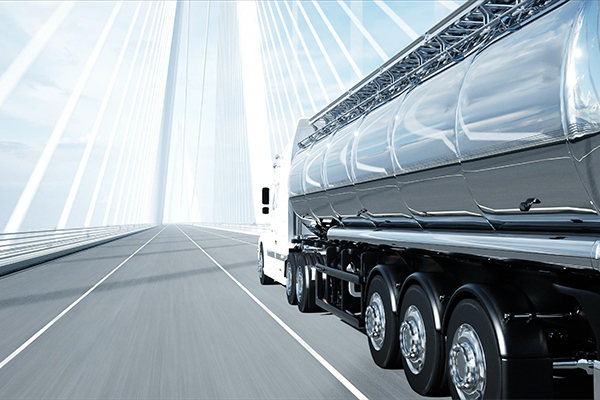 Nature's Fuel of the Future
The invisible gases that surround Earth and trap its heat are known as greenhouse gases (GHGs). Carbon dioxide, which is produced when carbon-containing materials are burned, makes up nearly 80% of GHGs. In contrast, when used as a fuel for combustion or in a fuel cell, hydrogen only produces water as an emission. As the demand for cleaner energy solutions continues to grow, hydrogen will be a key part of the future energy economy. The EERC has demonstrated testing and validation throughout the hydrogen supply chain, including production, transportation, and use as an energy carrier in fuel cells, as well as chemical and fuel synthesis. The EERC also conducted feasibility studies to determine whether hydrogen could be safely stored in saline and bedded salt formations in western North Dakota.
Utility
The National Renewable Energy Laboratory (NREL) estimates that U.S. hydrogen demand through 2050 will be a more than tenfold increase in consumption compared to the baseline year of 2015. For several applications, there was zero usage in 2015, which means new markets for low-carbon hydrogen are anticipated to develop in support of emission reduction. The major uses of hydrogen in the United States today include chemical feedstock, especially for ammonia production, and removal of sulfur from petroleum during refining/fuel manufacture. Hydrogen is also used as a fuel in fuel cell vehicles and combustion turbines and as an energy carrier when stored for future use.
Production
A key advantage of hydrogen as an energy carrier is that it can be produced from many primary energy sources including electricity, fossil fuels, and biomass. The EERC is actively researching improvements for several of these pathways. For example, a fundamental step in converting solid fuels like coal or biomass (e.g., wood chips, corn stover, etc.) into hydrogen is through gasification. We have a long history in gasification research and operates many pilot test facilities. We've evaluated gasification feedstocks for hydrogen production potential along with technologies for separating and purifying hydrogen from the mixed syngas that is produced during gasification. We're also researching water electrolysis to improve the conversion efficiency of electricity to hydrogen. The EERC's work is based on developing a medium-temperature electrolyzer in order to realize the thermodynamic energy advantage that elevated temperature electrolysis offers.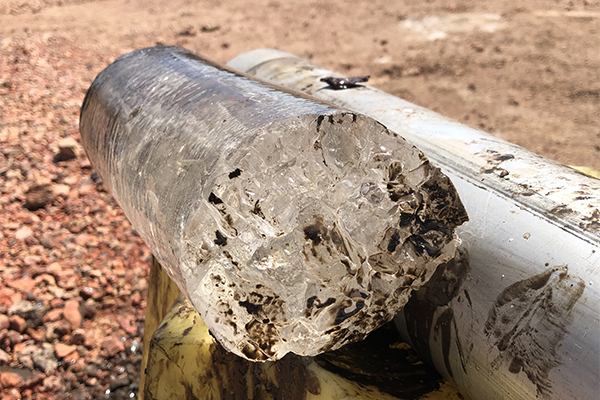 Transportation and Storage
Energy storage is necessary to compensate for periods in which energy supply and demand do not balance. The U.S. natural gas system experiences major seasonal imbalances as winter heat demand and, to a lesser extent, summer electricity demand outstrip supply. Because of this, the EERC is researching the transportation of hydrogen through chemical carriers such as ammonia and its storage in saline and bedded salt formations.
Ammonia for Hydrogen Transportation
There are many solutions to transporting hydrogen, including compression, cryogenic liquid, liquid organic hydrogen carriers (LOHCs), and ammonia. However, no single approach to its transport is ideal for all circumstances. The EERC is researching the use of ammonia as an energy storage medium. Ammonia's energy density is lower than methanol and other liquid fuels; however, like hydrogen, it produces no carbon emissions when combusted and it carries significant hydrogen on a volume basis. Liquid ammonia carries more hydrogen per cubic foot than liquid hydrogen and methanol.
Salt Caverns for Hydrogen Storage
The EERC is researching salt caverns as a possible alternative to current gas storage methods. In contrast to surface-level, commercial-size storage tanks, subterranean gas storage in deep salt caverns is easy to manage, able to store large quantities of gas, and does not deface the surrounding environment. Further investigation into engineered salt cavern development and use is ongoing and includes the drilling of a test well intended to collect core and gather data from two bedded salt formations. Results of the study will provide guidance regarding commercial opportunities for hydrogen storage in North Dakota.
Learn More About Hydrogen
Featured Projects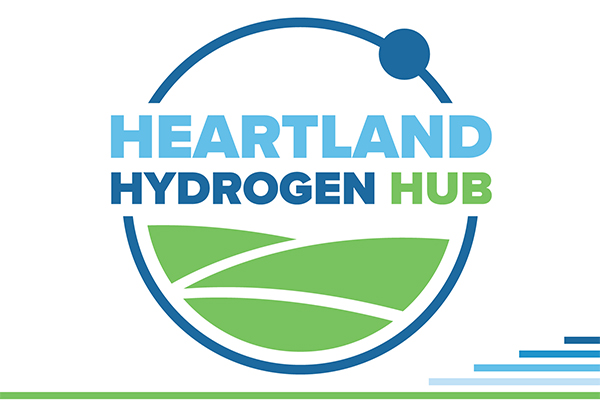 Located in the heartland of the United States, its goal is to decarbonize multiple sectors in the region, including agriculture and industrial manufacturing, while producing clean hydrogen for end use in fertilizer and power generation.