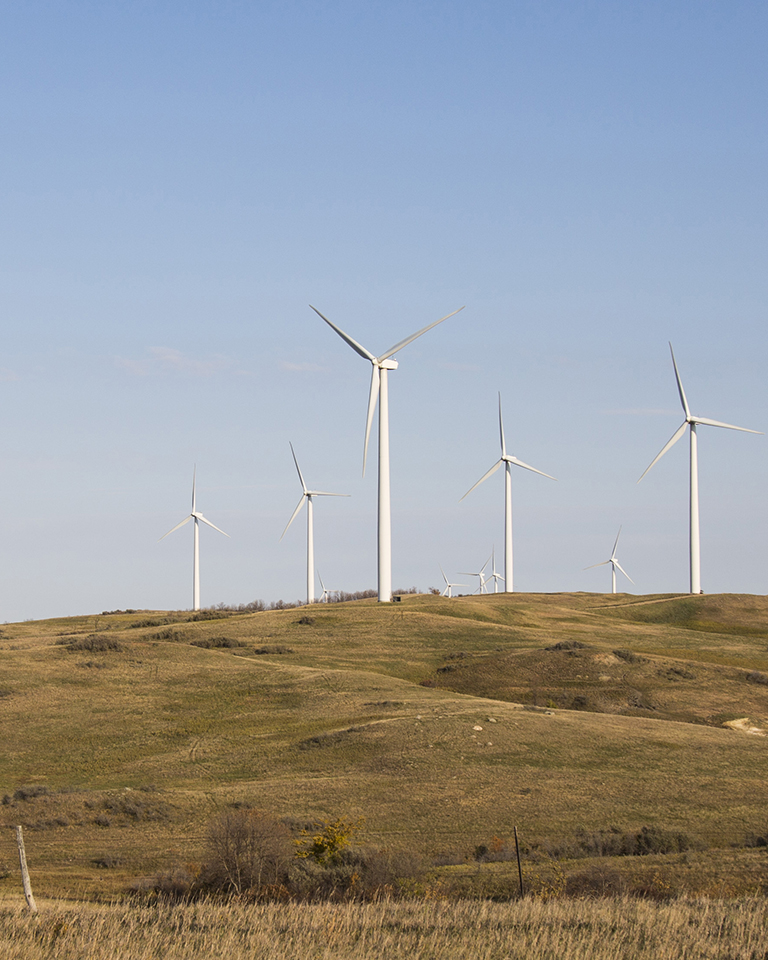 Alternative Fuels & Renewables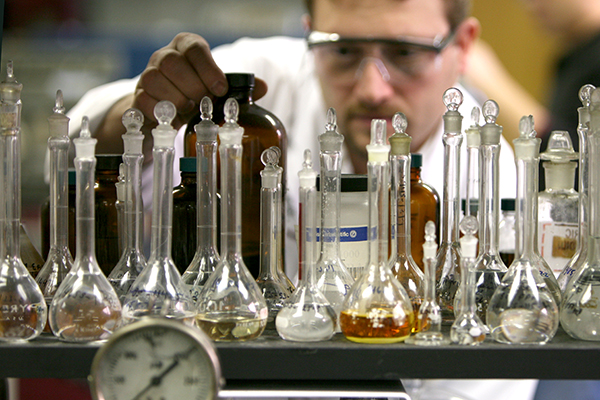 Innovative Solutions for Biomass and Renewable Fuels
A total-systems energy approach means research in all sources of energy. We are dedicated to the research and development of renewable fuels and technologies along with the commitment to an all-encompassing integrated energy approach. By developing biomass fuels for heat, power, and transportation, we are working to advance all of North Dakota's energy resources. We work with industry to overcome technical, economic, and social barriers to commercial utilization of alternative fuels. For decades, we've developed essential technologies to produce economical fuels and chemicals from renewable agricultural resources.
Our researchers were the first to develop 100% domestic, renewable jet fuel for the U.S. Department of Defense. The fuel meets aviation fuel screening criteria, providing a pathway to providing energy security to the U.S. military and the entire nation.
Hydrogen Research
We have a long history of developing, testing, and integrating technologies for the production and use of hydrogen fuel. In 2004, the National Center for Hydrogen Technology® (NCHT®) was formed at the EERC. We have a unique combination of existing programs and facilities that support hydrogen production and fuel cell technology development.
Learn more about our Hydrogen Research
Electrochemical Research
Our goal is to advance electrochemical technologies through the development of critical electrolytic cell components that would offer significant durability, and environmental and cost advantages versus the components traditionally being used. Our growing electrochemical process development team has experience and expertise in multidisciplinary areas including PEM Fuel Cells, SOFCs, solar cells, batteries, catalyst development, and electrolyte development.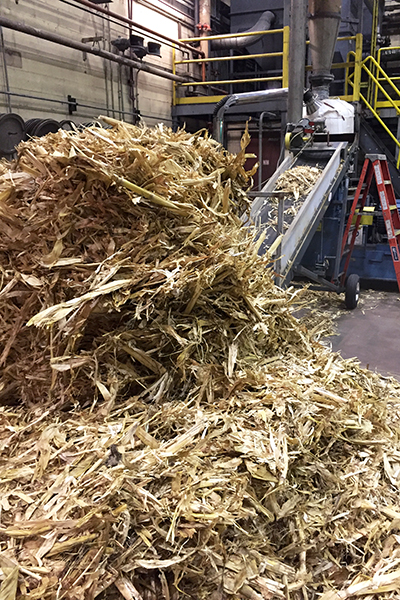 Major Initiatives
We conduct groundbreaking research in renewables and alternative fuels. Some of our work includes:
Biomass: straws and switchgrass, forest wood and manufacturing residue, municipal waste, food residue, algae, and oil seed crops.
Alternative Fuels: green diesel and jet fuel, green gasoline and fuel additives, aviation-grade ethanol, and fuel effects on human health.
Non-Petroleum-Derived Fuels and Chemicals: renewable or green chemicals, catalytic conversion of crop and algae oils to renewable jet fuel and green diesel, liquid fuels from coal-biomass gasification-derived syngas conversion (Fischer-Tropsch), and liquefaction of biomass-coal mixtures to lubricants, transformer fluids, and drilling fluids.
Wind and Solar: small wind systems, hydrogen and ammonia from wind, and North Dakota solar photovoltaic resources.
---
Featured Projects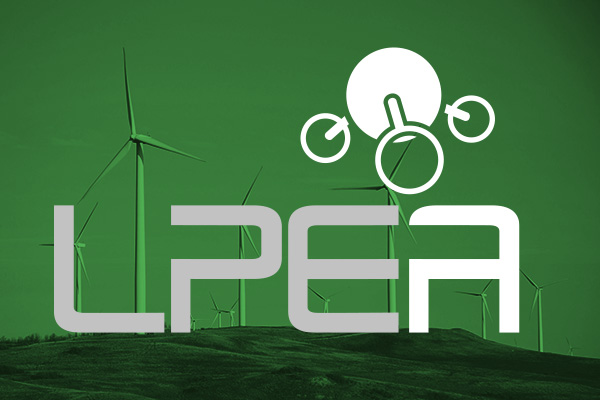 Developing ammonia from wind energy.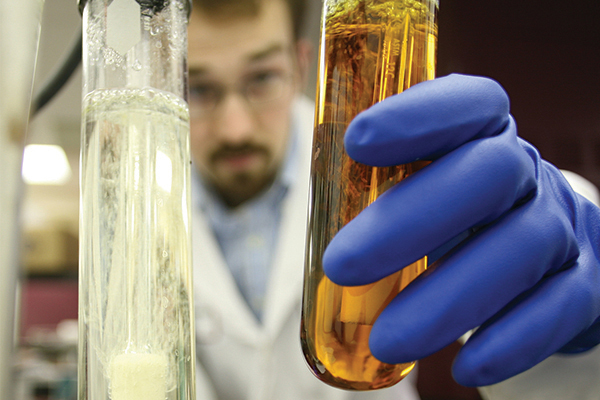 Creating 100% domestic, renewable jet fuel.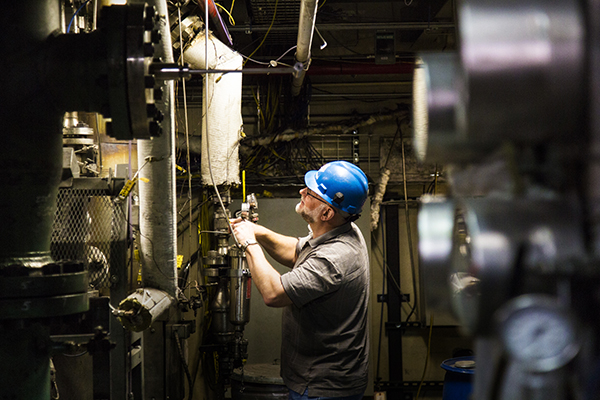 Developing technologies that produce and utilize hydrogen for fuels and chemicals