Visit the EERC | EERC
EERC Complex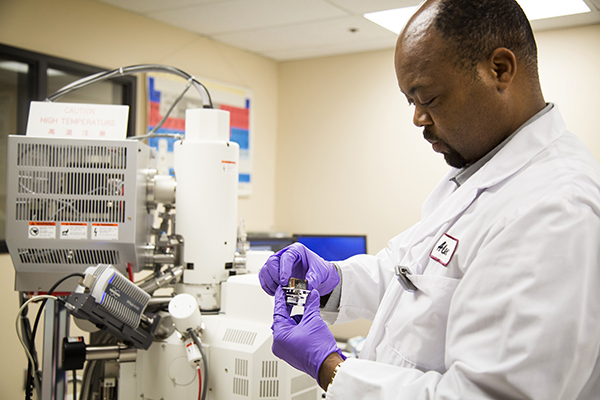 LABORATORY EXPERTISE
We have extensive laboratory facilities to perform all scales of materials analysis and characterization. Our laboratories specialize in services including natural materials, geology, environmental chemistry, fuels, emissions, water, and more.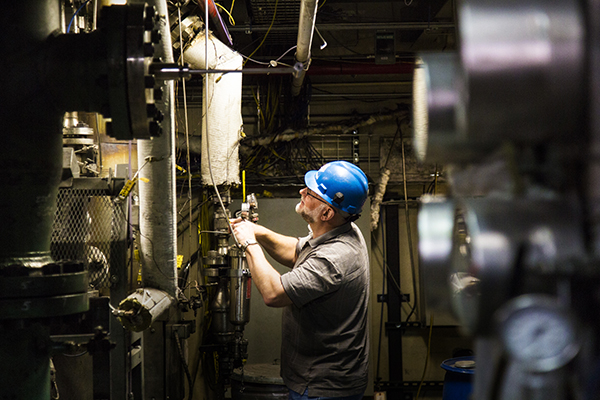 TECHNOLOGY DEMONSTRATION
Our demonstration facilities cover more than three city blocks with structures ranging from three to seven stories. Dedicated building spaces for fuel processing, water minimization, gasification, and more. We also have an in-house machine shop to modify equipment instantly based on projects' specific needs.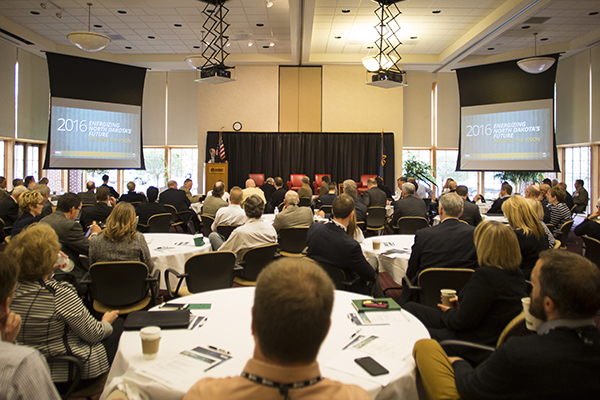 HOSTED MEETINGS
Discovery Hall, built in 2006, allows us to host our own events and meetings. Its nine meeting rooms offer a variety of configurations, capable of handling events up to 300 people. Office space is also available for visiting clients.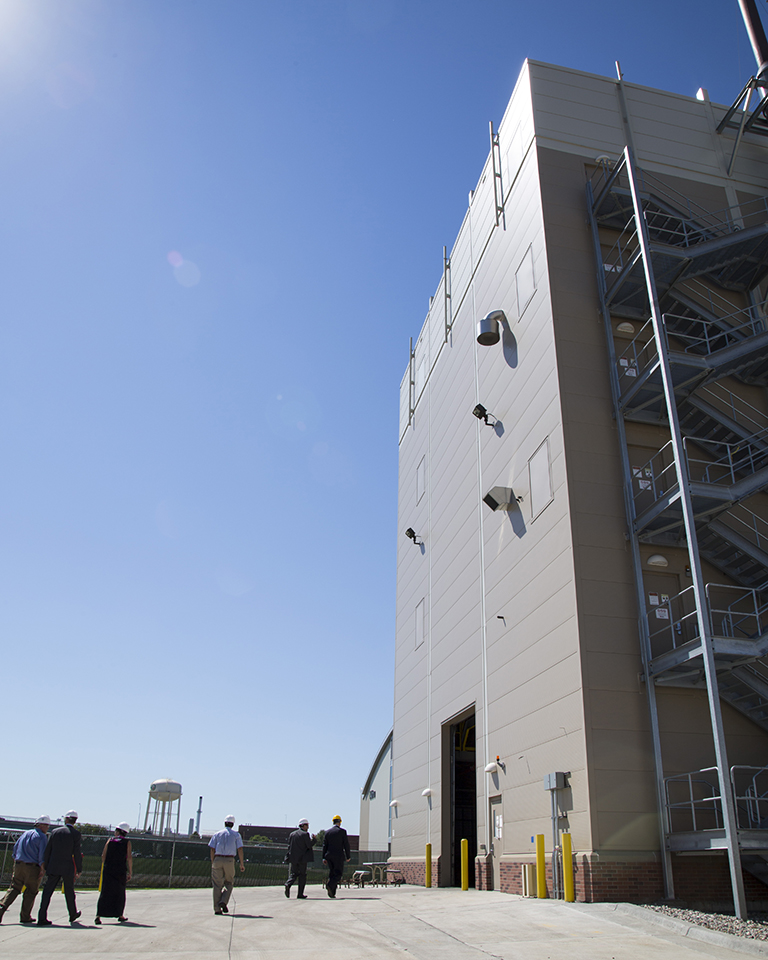 yearly visitors, including students from elementary through college, industry professionals, and government officials
square feet of laboratories, tech demonstration facilities, and offices
with more than ten buildings on the southeastern corner of the UND campus
employees, representing multiple disciplines
Tour the EERC Facilities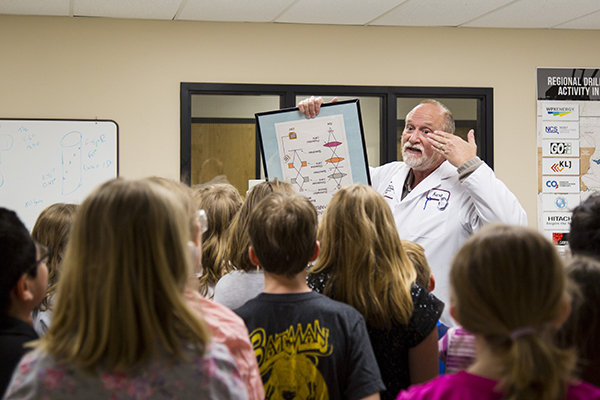 STUDENT TOURS
We love the opportunity to bring our passion for science and technology to the next generation! Tours are customized to students from elementary through college.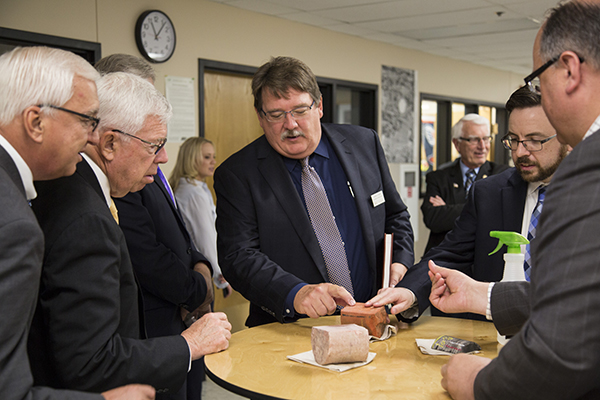 INDUSTRY TOURS
Our partners and clients have the chance to tour our facilities and see the research in action!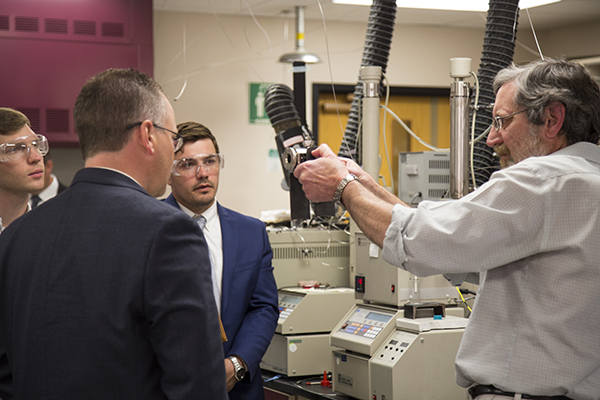 Customized Tours
TOURS BASED ON AGE OR EXPERIENCE
Our tours begin with an explanation of the EERC, philosophy, and culture. Tours proceed through our analytical laboratories and also highlight the demonstration activities occurring on-site, including the Technology Demonstration Building, the High-Bay Technology Demonstration Facility, and the National Center for Hydrogen Technology® facility.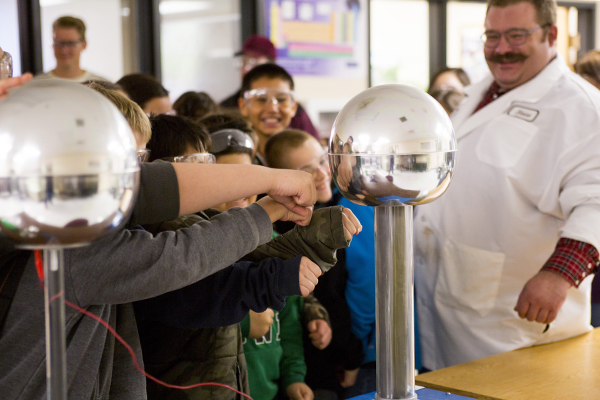 I get to introduce kids to a subject I love and show them

how to look, listen, and ask questions about the world.

Blaise Mibeck

Materials Scientist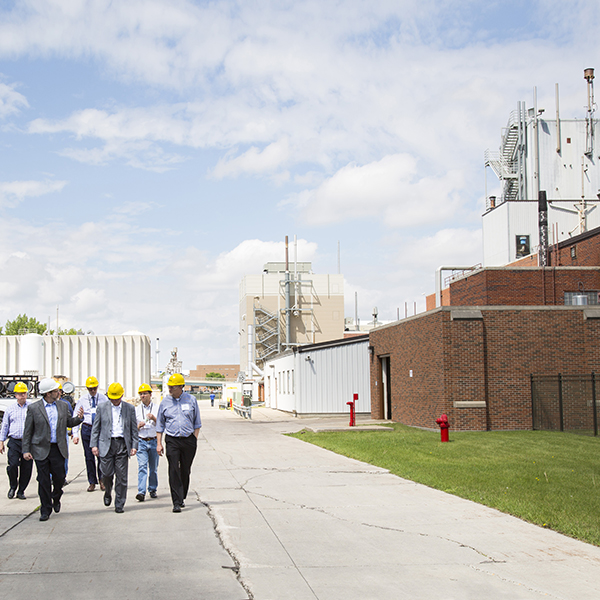 Virtual Tour
In an effort to best protect our clients, employees, families, and community during the COVID-19 pandemic, we are limiting our office access to EERC employees only until further notice. Thank you for understanding.