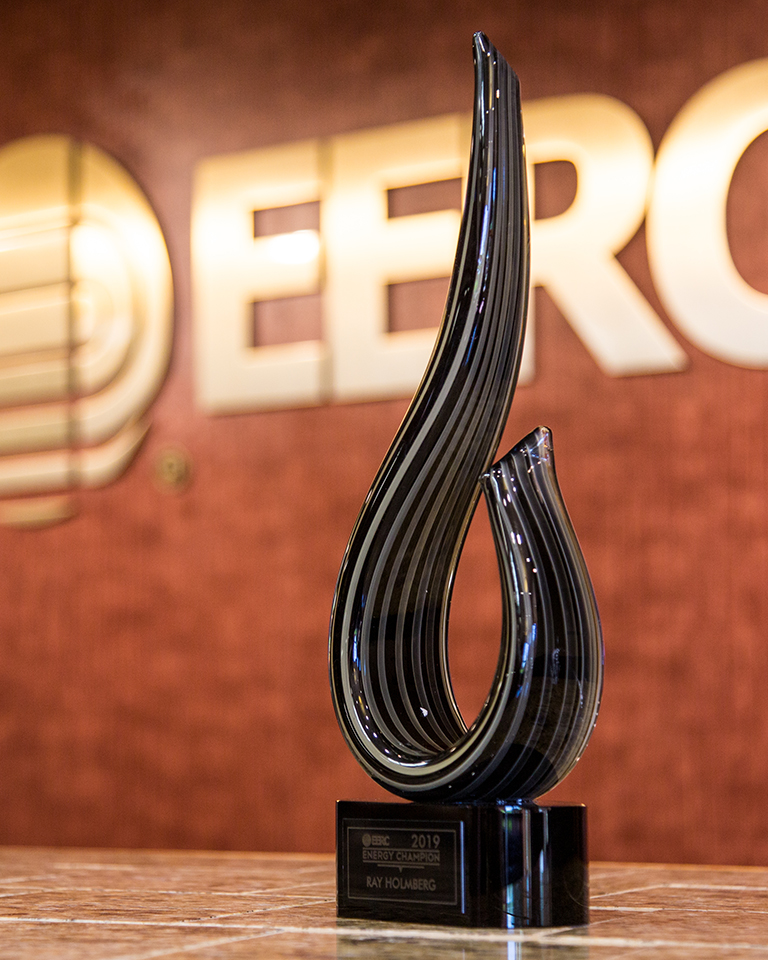 Energy Champions
The EERC Energy Champion Award was created in 1986 to honor individuals who have demonstrated extraordinary personal commitment to energy and environmental research and development. Since then, the award has been presented 13 times to honorees who represent both public service and the private sector, most recently to Karlene Fine in July 2023.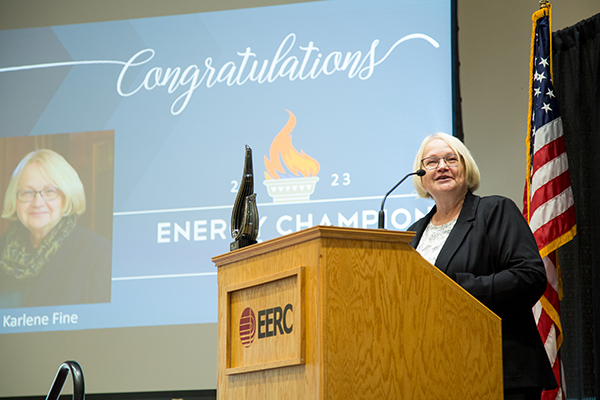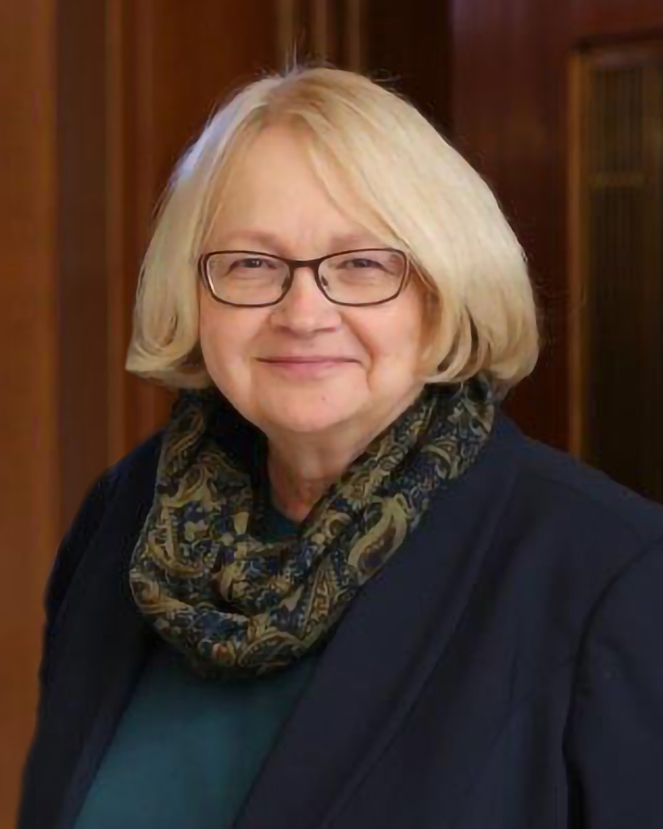 Karlene Fine, as Executive Director of the North Dakota Industrial Commission (NDIC), oversaw NDIC's Oil and Gas Research Program (OGRP), a state–industry program that demonstrates the importance of our oil and gas exploration and production industry. Fine's NDIC programs, including the Department of Mineral Resources, the Lignite Research Program, the Clean Sustainable Energy Authority, and the Renewable Energy Program, have facilitated the creation, security, and proliferation of abundant, clean, reliable, and affordable energy for the state's citizens and for our countless out-of-state customers and all beneficiaries of North Dakota's energy development. Fine's commitment to champion clean, sustainable energy development highlight her role in North Dakota's energy landscape.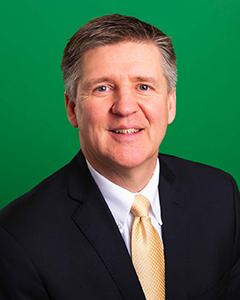 Ron Ness, North Dakota Petroleum Council President, leads an association of more than 700 companies involved in all aspects of North Dakota's oil and gas industry. Under his leadership North Dakota oil production has increased from 80,000 bbl/day to over 1.1 million bbl/day. Ness was appointed by four North Dakota Governors to the Interstate Oil and Gas Commission, Oil and Gas Research Council, and Governor's Revenue Advisory Committee as well as the EmPower North Dakota Comission, where he advocated for the creation of the Clean Sustainable Energy Authorityand the EERC's designation as the State Energy Research Center. Throughout his career, Ness has been a champion for clean, sustainable energy development.
North Dakota Senator Ray Holmberg
2019
North Dakota Senator Ray Holmberg represented District 17 for more than 40 years and was one of the ten longest-serving tenured state legislators in the United States. His commitment to higher education, industry, and a strong North Dakota economy brought together the state's research universities and energy industry, a commection critical to successful energy development regionally and nationwide. In the 66th Legislative Assembly, he championed Senate Bill 2249, which established the EERC as the State Energy Research Center of North Dakota to conduct exploratory, transformational, and innovative research to advance future energy opportunities and benefit the state's economy and environment.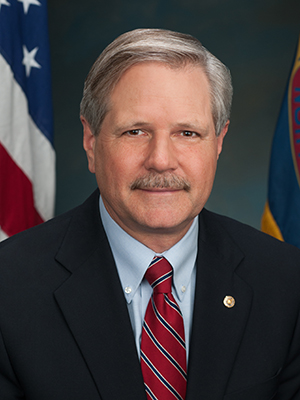 U.S. Senator John Hoeven
2017
U.S. Senator John Hoeven has championed the state of North Dakota, its energy industry, and the EERC's work throughout his career. His leadership, vision, and commitment have kept North Dakota ana the EERC at the forefront of energy development nationwide. His efforts resulted in the expansion of the EERC's Cooperative Agreement with the U.S. Department of Energy (DOE) from $2.5 million to $12 million, pointing to the EERC's successful research partnership with DOE as an example of how such a relationshipcan lead to the development and deployment of innovative energy technologies for the future.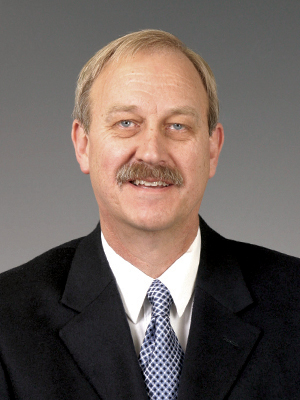 Dr. Michael Jones, Vice President of Research and Development, North Dakota Lignite Energy Council, has had a significant impact on the nation, North Dakota, the lignite industry, and the EERC. With more than 35 years in the energy industry, his dedication to the EERC was integral to its success and transition from a federal facility to one of the nation's premier energy research facilities. Jone's role in developing early industry-government consortia provided a road map for decades of success at the EERC. His ability to translate and communicate complex technical subjects to broad audiences and form strong partnerships made him an invaluable asset to hte EERC and the energy industry.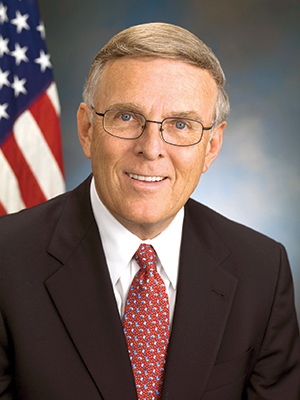 U.S. Senator Byron Dorgan
2004
U.S. Senator Bryon Dorgan was committed to national energy security, development of clean and efficient energy technologies, and regional economic development, and he recognized the EERC's role in the future of those initiatives. He conceptualized, promoted, nad facilitated the Red Rvier Valley Research Corridor, a framework for commercial spin-offs from North Dakota universities, and called for a major national effort to increase energy independence and energy security by developing hydrogen fuel cell technologies. Dorgan was instrumental in championing the EERC's designation as the National Center for Hydrogen Technology®.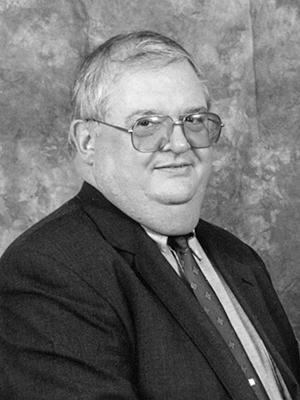 Thomas Bechtel was Director of the DOE Morgantown Energy Technology Center (METC). Throughout his tenure in that role, his relationship with the EERC was based on the mutual understanding that government, industry, and research organizations are far more effective and productive when they work in true partnership to provide solutions to energy adn environmental challenges. Bechtel championed the EERC's unique approach of conducting research and development leading to demonstration and commercialization of cleaner, more efficient energy systems and technologies to prevent and clean up environmental contamination. He not only fostered this approach, but promted its successes and encouraged its implementation throughout government, industry, and research circles.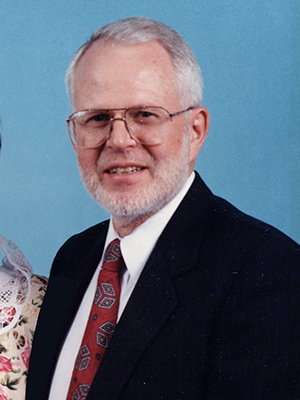 Dr. Everett Sondreal
1995
Dr. Everett Sondreal was committed to excellence and dedicated to providing practical solutions to critical energy and environmental problems, which came to embody the EERC's philosophy and approach. A Principal Scientist at the EERC and Director and Deputy Director of its predecessor federal facility, his career in coal and clean coal technology research spanned nearly 60 years. As the primary architect of the cooperative agreement between DOE and UND, Sondreal's efforts helped smooth the transition from federal to state ownership. He took a pragmatic approach to conducting focused, practical research and was dedicated to making the EERC one of the world's leading energy and environmental research facilities.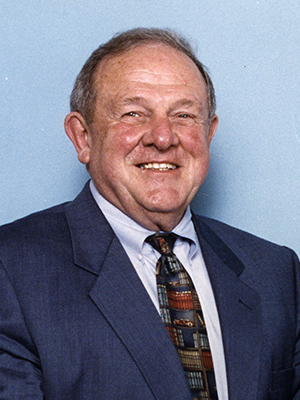 Thomas Clifford was President of UND from 1971 to 1992. Through his visionary leadership and recognition of the potential for commercial development of energy and environmental technologies, he set the stage for a brighter economic future for North Dakota. Clifford's association with UND spanned more than 50 years, serving more years at the University than any other full-time employee. In 1983, the EERC became part of UND under then-President Clifford's tenure. He is credited with having the wisdom and foresight to understand what the EERC meant to the University and its potential for economic development and job creation.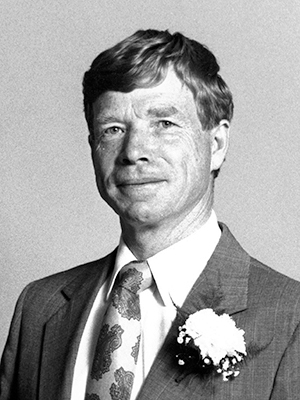 John MacFarlane, President and CEO of Otter Tail Power Company, demonstrated extraordinary personal commitment to energy and environmental research and development programs. Under his leadership, Otter Tail was among the most progressive industry sponsors of EERC research, including Project Sodium (enhanced coal combustion efficiency); the Western Fly Ash Research, Development, nad Data Center (ash management studies); groundwater-monitoring programs; and the Circulating Fluidized-Bed Combustion Program. In addition to his support of coal-related research, MacFarlane was committed to renewable energy technologies and regional economic development.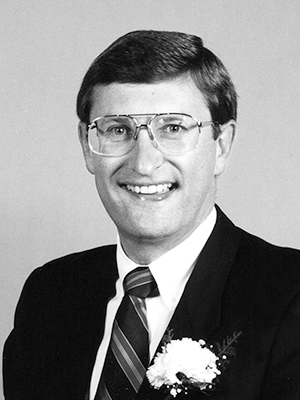 U.S. Senator Kent Conrad
1990
U.S. Senator Kent Conrad was among the nation's leaders in shaping American energy policy, serving as a member of the Senate Energy and Natural Resource Committee and Vice Chairman of the Subcommittee on Water and Power. Recognizing the enormous potential of markets in Eastern Europe and the Pacific Rim, he worked relentlessly to create opportunities for the export of North Dakota's energy and environmental technologies to those markets. The EERC valued its close working relationship with Conrad and his efforts to base national energy and environmental policy on sound science.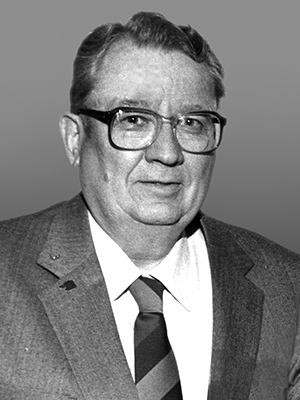 Conrad Aas, Assistant Manager of Research at Northern States Power Company (NSP), made outstanding contributions to advancing energy technology and the energy industry in North Dakota. He initiated sponsorship of energy- related research projects at UND, including ground-coupled heat pump systems and monitoring background solar and wind energy, as well as Project Sodium and the Western Fly Ash Research, Development, and Data Center. Aas demonstrated the unique ability to shape a research concept to fit the goals and interests of not only NSP, but the entire electric utility industry.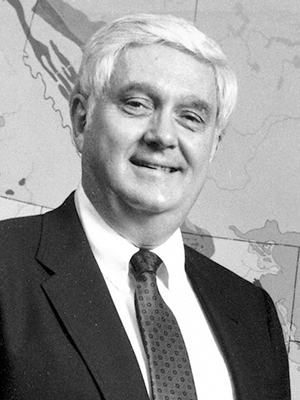 U.S. Senator Mark Andrews
1986
Senator Mark Andrews was a strong supporter of fossil energy programs and the federal coal research program. He was involved with several areas at the Energy Research Center, including a jet fuel study and the Chemcoal project, and provided generous support for transitional funding during the Center's defederalization through his work on the Appropriations Committee. Andrews' strong belief that the federal coal research program provided long-term benefits to the American consumer as the result of more efficient utilization of coal, reduced environmental impacts, and availability of substitutes for expensive oil and gas underpinned his support of the Center.