iPIPE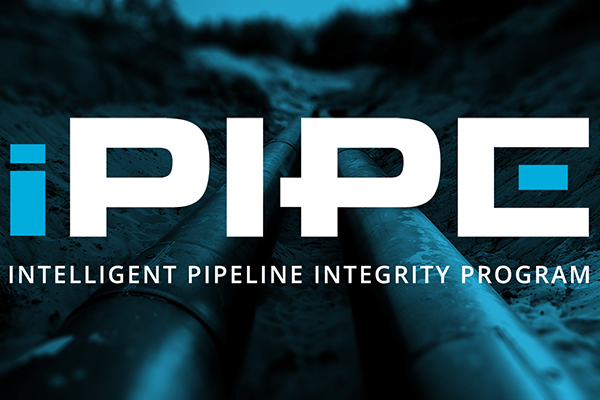 Advancing technologies that reduce the frequency and duration of pipeline releases.
Intelligent Pipeline Integrity Program (iPIPE) members collaborate on dynamic innovations to quickly gain hands-on experience and advance the most promising technologies impacting pipeline safety. Members are presently engaged in advancing detection of pipeline hazards and leaks using the latest terrestrial, aerial, and space-based technology. Collaboration is critical to achieve success, and that is why iPIPE members benefit from iPIPE's knowledge and experience to address challenges common to shared rights-of-way. The North Dakota Industrial Commission (NDIC) through the Oil and Gas Research Program (OGRP) provides matching financial support. iPIPE solutions bolster progressive innovation targeted at solving technical challenges in advance of regulation.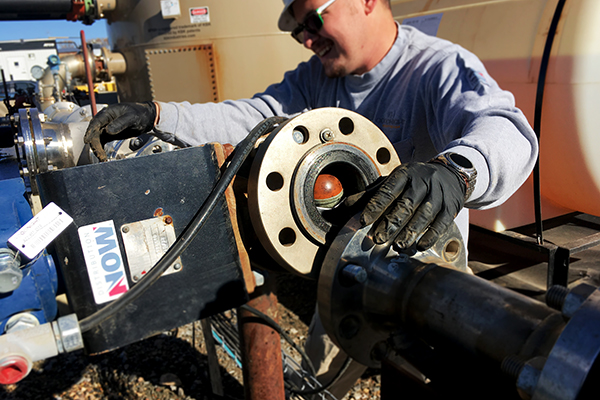 Innovation and Experience
Previous iPIPE projects have furthered an array of technologies toward commercial acceptance. Members have gained experience with in-line inspection (ILI) that cannot be traditionally achieved in small-diameter gathering lines. A unique ILI sensor the size of a golf ball was demonstrated in North Dakota and has subsequently inspected over 450 pipelines for 125 customers. Smart sensors that can detect liquid along sensitive pipeline segments have been advanced by iPIPE and deployed in North Dakota. Members have engaged in monitoring pipelines from space. The experience gained using satellite data to detect oil, produced water, and methane has led to launching sensors into space that provide greater precision and accuracy. Most projects apply the latest machine learning and artificial intelligence including projects that use pressure sensors to see leaks anywhere within a pipeline system. iPIPE continues to build on our experience to bring innovation to practice.
Industry Collaboration
iPIPE is presently a 7-member industry collaboration partnered with the EERC as part of a research contract with the North Dakota OGRP. The program was created in response to Governor Doug Burgum's challenge to eliminate pipeline leaks through innovation. The program is in its second round of research funding, "iPIPE 2.0," operating to December 2023. Contribution to the present program is $150,000 per member over a 2-year period. The membership meets monthly to discuss project updates, hosts a technology selection event, and conducts an annual member forum.
Going Forward
The EERC is the technology scout for iPIPE and has vetted over 140 technologies and conducted 6 technology projects. The EERC is leading the iPIPE 2.0 efforts regarding projects for the 2022–2023 period. iPIPE 2.0 projects will explore sensors that provide greater capability, test aerial data collection on collaborate rights-of-ways, advance methane detection, explore new methods for non-intrusive pipeline inspection, and continue to advance machine learning and artificial intelligence techniques. iPIPE is continuing efforts to advance monitoring from space and may collaborate in regard to North Dakota's investment in beyond visual line of sight (BVLOS) infrastructure.
Industry Members
For more information: