Student Employees
Students are integral to EERC activities—working on real-world projects and contributing to real-world solutions. Additionally, this work experience allows students to explore career options, discover strengths, and see how academic learning applies to the world of work.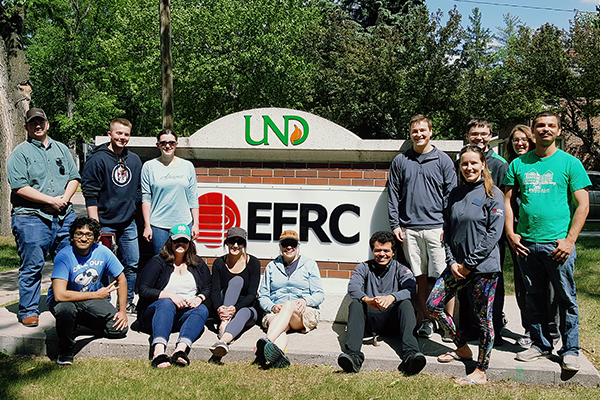 Students work in:

The EERC has given me opportunities and experiences that few students have had.

John

Senior | Mechanical Engineering

Energy Hawks 2022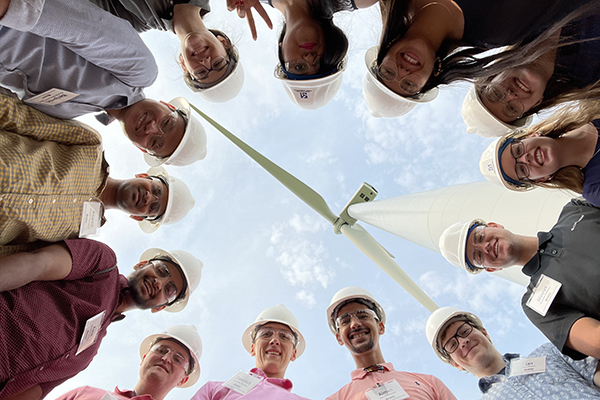 Energy Hawks is a premier research opportunity for students to better understand North Dakota's current energy landscape and focus that understanding on future energy challenges and opportunities.
Established in 2018, the UND Energy Hawks is a group of graduate and undergraduate students from a wide range of disciplines focused on adding value to North Dakota's energy industry through a broad range of concepts. Through research, interviews, and extensive travel in North Dakota, these students study the opportunities and challenges of the energy industry and develop initiatives for further research and consideration.
Students will work and get paid for 10 weeks in the summer at the EERC as part of a truly multidisciplinary team that includes students from all academic areas — engineering, natural and social sciences, law, policy, finance and business, and more. Students will:
Work with truly multidisciplinary teams.
Be exposed to the world-leading research at the EERC and UND.
Interact with energy experts for North Dakota's all-of-the-above energy strategy.
Experience the real-world environment at energy sites in western North Dakota.
Research topics critical to North Dakota energy.
Discuss and continue energy conversations during the following school year.
Applications close March 30 for the upcoming summer internship. Apply through UND Career Services One Stop, title: Energy Hawk Research Internship.