National Center for Hydrogen Technology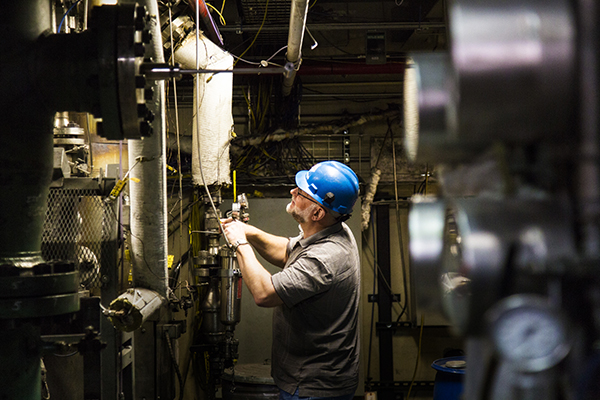 Technologies that produce and utilize hydrogen as fuel and/or chemical feedstock
Through 60+ years of collaborating with industry and government on hydrogen technology development, the EERC is globally recognized for its role in advancing commercial deployment of technologies for producing, purifying, and utilizing hydrogen from coal, natural gas, and renewables. In 2004, the EERC was awarded the designation of National Center for Hydrogen Technology® (NCHT®) by the U.S. Department of Energy.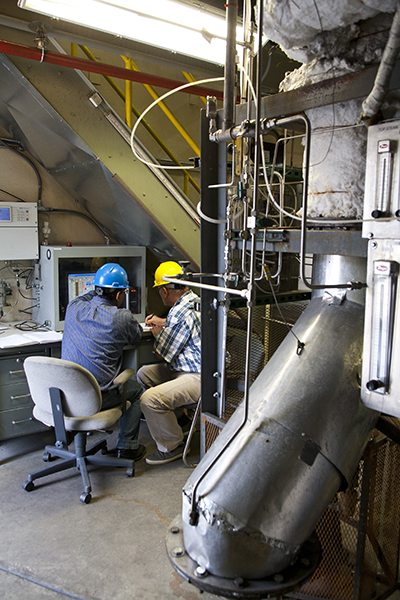 World-Class Expertise
Since its inception, the NCHT has conducted technology development programs worth a total of over $65 million. The NCHT is housed in the Fuels-of-the Future building (constructed in 2004) at the EERC, a 10,100 ft2 facility that comprises state-of-the-art infrastructure, utilities, safety features, laboratories, and a multidisciplinary slate of engineers, scientists, and craftsmen with the expertise and creativity needed to advance hydrogen technologies from the lab to precommercial demonstration.
Unique, World-Class EERC/NCHT Experience Includes:
Hydrogen production from fossil and renewable resources via conventional and novel/innovative gasification, reforming, and electrochemical technologies.
Development of patented processes for producing hydrogen from liquid feedstocks at high pressure, thereby eliminating the high capital and operating costs of hydrogen compression.
Hydrogen separation and purification through conventional and emerging pressure/temperature/electrical "swing" technologies, filters, and membranes—both pressure-driven and electrochemical.
Hydrogen utilization via direct combustion, conversion to fuels and chemicals, and oxidation in fuel cells for electricity generation.
Extension of novel, proprietary EERC bonding technologies to join high-temperature, hydrogen-compatible materials that enable more efficient hydrogen and power production.
Development of tools to increase efficiency and reliability of gasification systems through improved fuel selection and preparation, among others.

For More Information