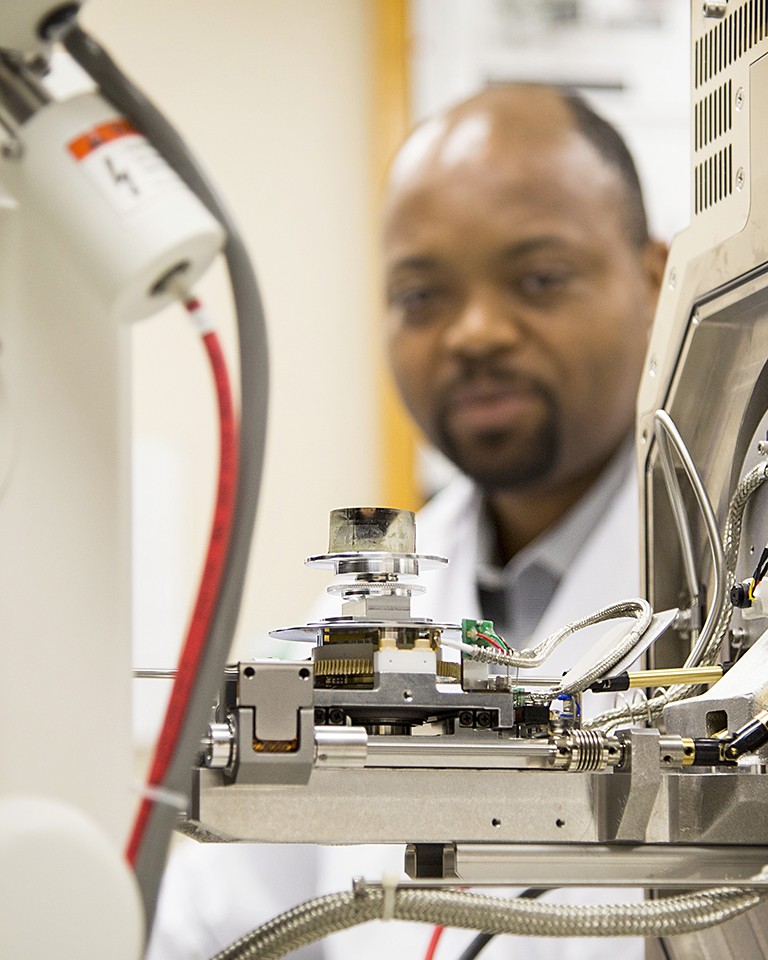 Laboratory Expertise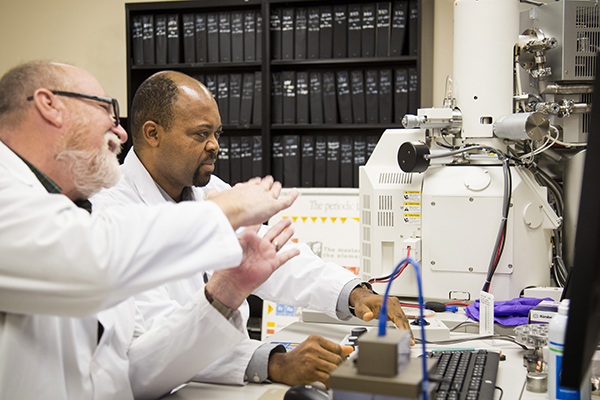 Applied research and development in pursuit of real-world solutions
Our analytical laboratories are dedicated to research focused on coal combustion and utilization, coal by-product utilization, water resource characterization, conventional and unconventional petroleum resources, alternative fuels, environmental chemistry, and carbon capture, utilization, and storage.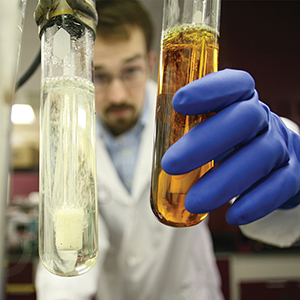 Inspired Innovation
Our labs have the distinction of developing the first JP-8 jet fuel from 100% renewable resources and developing advanced ceramics tested in outer space on the International Space Station.
Multifaceted Expertise
Our laboratories are responsible for significant technological advancements across multiple industries.
COMBUSTION/COAL
Combustion-related laboratory work includes examining ash deposition behavior, mechanisms of strength development, and surface reactions, all at elevated temperatures under combustion atmospheres. Because of the abundance of the U.S. domestic coal resource coupled with the current utilization rate, we're investigating rare-earth elements to determine economic potential, detection limits in brines, and viable extraction techniques. Research and development work on coal by-products has resulted in several applications, including mineral wool, cement replacement, high-flexural-strength ceramics, sulfur concrete, high-heat-capacity brick, soil and road subbase stabilization, controlled low-strength materials, and ash liner materials.
PETROLEUM
Within the petroleum industry, we're a recognized leader in the utilization of CO2 for enhanced oil recovery and storage in the deep subsurface. Advancements in our understanding of fluid mobilization and containment are investigated in our laboratories using petrographic, petrophysical, geochemical, and geomechanical techniques.
OIL & GAS
We're conducting focused laboratory investigations to improve oil recovery from the tight, unconventional oil reservoirs, such as the Bakken Formation. We use scanning electron microscopy, coupled with digital image analysis, to develop improved reservoir characterization methods. Additional laboratory work is focused on the extraction mechanisms and efficiency of producing oil using CO2 and blends of produced gas that are currently being vented to the atmosphere. We have developed invaluable tools for planning enhanced oil recovery operations in conventional and unconventional reservoirs.
Services and Capabilities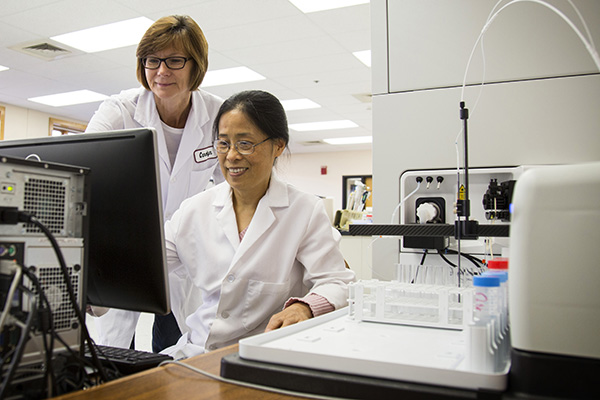 Our labs work collaboratively to address a multitude of standard and nonstandard tests designed to exceed client needs. We perform all scales of materials analysis and characterization. Our state-of-the-art equipment and experienced staff provide full service sample analysis, characterization, and research across all our core priorities: Coal Utilization & Emissions, Carbon Management, Oil & Gas, Alternative Fuels & Renewables, and Energy-Water.
Geologic Materials Characterization
Environmental Organic and Inorganic Chemistry
Water and Wastewater Treatability
Fuel Testing
Emissions Research
Process Chemistry